VOTED ONE OF THE BEST STYLE PHOTOS OF 2022 BY THE NEW YORK TIMES
Exhibiting at

AQUA Miami

with ASMP New York during Miami Art Basel Booth # 202 Nov 30 - Dec 4 2022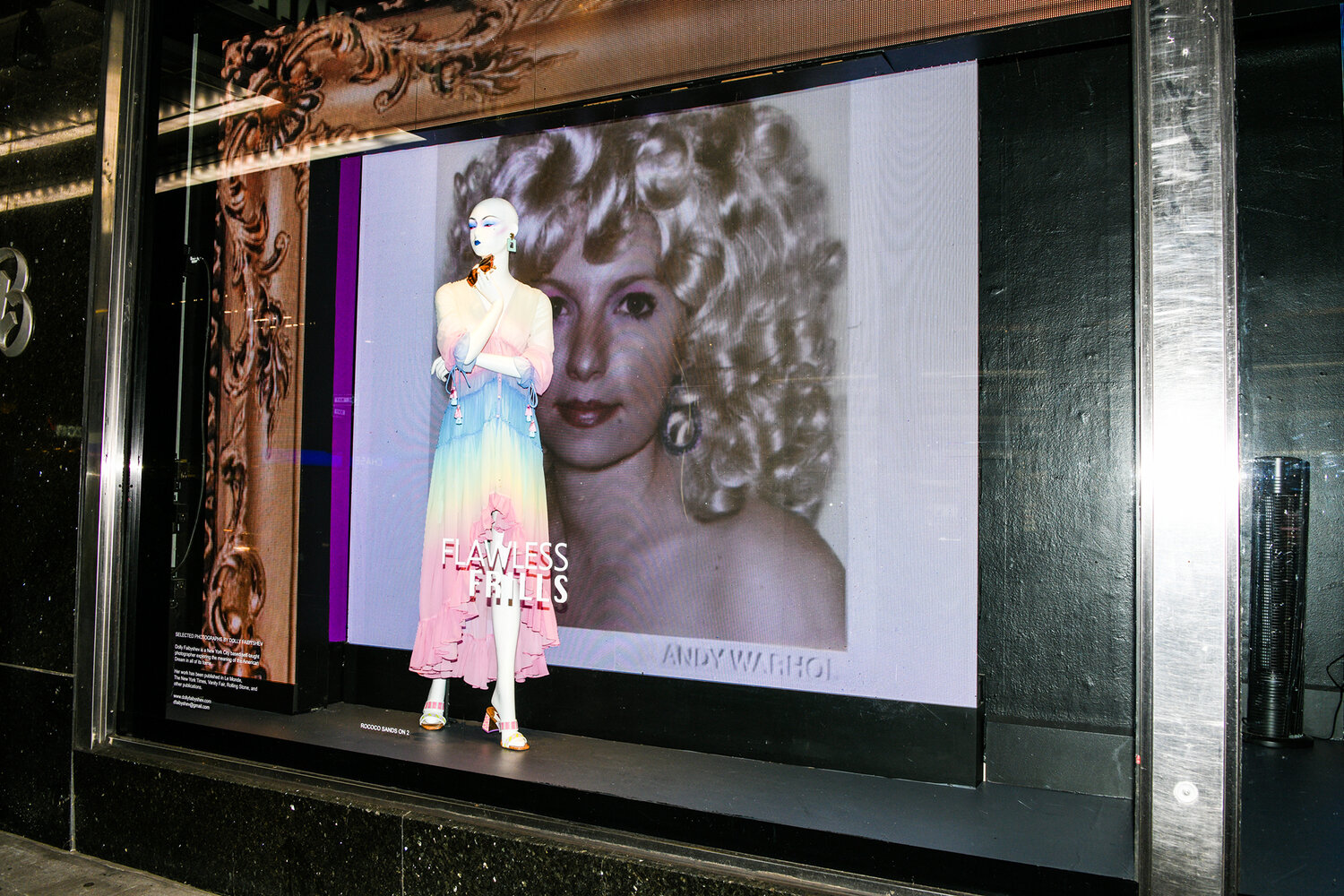 Press for "Best in Show" published by Chronicle Books, released 02/20:
The Washington Post A photographer goes behind the scenes at the Westminster Dog Show
Fast Company: Behind the scenes of the Westminster Dog Show (it's a lot more like fashion week than you'd think)
Martha Stewart: A Photographer Shows What It's Really Like Behind the Scenes at the Westminster Dog Show
Fisheye Magazine: Royaux Canins

Named one of WIRED's
23 Amazing Female Photographers You Should Know
March 2019
The New York Times
"What We Look Like Now - The best photos of 2018 that captured fame, fortune, fashion, fantasy and garbage fires."
Cardi B
getting ready for the Met Gala at the Carlyle Hotel
in Manhattan. "Extremely heavy" is how she characterized her outfit.
"Sumo" Installation View, Hong Kong International Photo Festival
American Chordata
Issue 8, Winter 2019 - featured Artist
The New York Times
"Our Favorite Photos From Fashion Month" October 2018
Sumo in de Volkskrant
Sumo: a week-long takeover on
The New Yorker Photo's Instagram
account, March 2018
It's Nice That 2018
Dolly Faibyshev's photo from Jeremy Scott NYFW appears on the front page of The New York Times
February 10, 2018
American Photography 34 Official Selection, 2018
Broadly: Inside Dollypalooza, the epic Dolly Parton Fan Festival

It's Nice That and Printed Pages AW17

The New York Times
"A Year of Style in Pictures" - Remarkable images from 2017
St. Bart's for Le Monde
M
As.Iz Magazine, The Future Issue
Frankie
GUP Magazine
TIME

L'Oeil De La Photographie
Detroit Center for Contemporary Photography
The New Yorker Photo Booth: Playing Tourist In New York City
The New Yorker Photo Booth: Belmont

Then There Was Us
GUP Magazine
Reading the Pictures
C41 Magazine
Bullett Magazine
Harper's BAZAAR
Complex Magazine
Adbusters Magazine

Dust Magazine, Feb 2014
Musée Magazine (Emerging Artist, pp. 130-131)
Interview in The Editorial Magazine
Lint-Roller
HotShoe
Dazed Digital
Slate
It's Nice That
AI-AP Pro Photo Daily
Le Journal de la Photographie
Soho House Magazine, Photography Issue Autumn 2012
PDN Emerging Photographer Magazine, Fall 201
2
RAD TALK with Emma Orlow
Soho Journal
DNAInfo
Martha Stewart Living
Flavorpill New York
ArtStar Interview
Uprise Art Interview